iOS App for LeFun Wifi Socket
Supports & Downloads
iOS App for LeFun Wifi Socket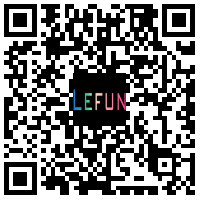 Highly recommended to install this iOS app which is mandatory for your Apple devices to work with the WiFi socket. You can directly scan the QR code using any QR scanner installed on your Apple devices.
Best Sellers
REMOTE CONTROL WITH WiFi: Without a specific displa...
【Smart Motion/Sound Detection】Alerts will be sent t...