iOS App for LeFun Wifi Socket
Supports & Downloads
iOS App for LeFun Wifi Socket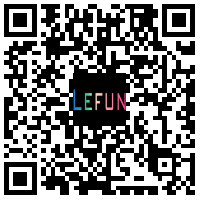 Highly recommended to install this iOS app which is mandatory for your Apple devices to work with the WiFi socket. You can directly scan the QR code using any QR scanner installed on your Apple devices.
Product Types
Best Sellers
LeFun C2 wireless surveillance camera Main Features:...
BEST HOME THEATER PROJECTOR: upgraded led bulb provi...
Qualcomm Quick Charge 2.0 Technology: Charges compa...